Family secrets and intergenerational trauma erupt, leading four generations of Greek women to draw upon the courage of their ancestors whose historical defiant act of bravery help them break their silence.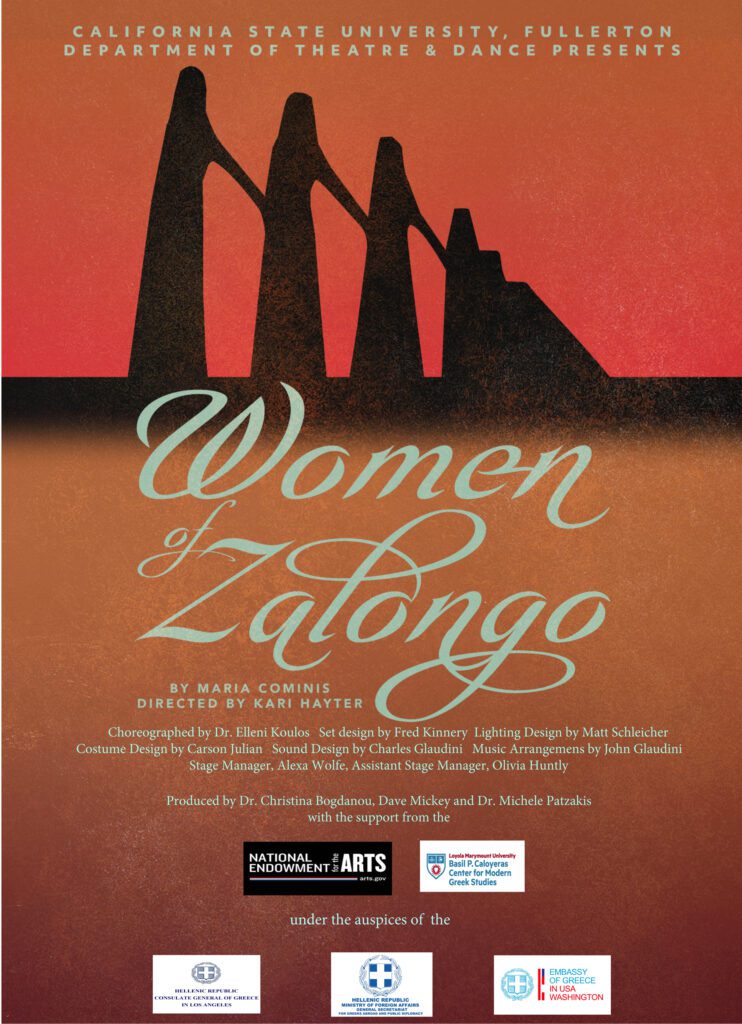 2022 SEMI-FINALIST: Eugene O'Neil National Playwright's Conference 2022, Bay Area Playwright's Festival '20, National Endowment of the Arts recipient, HB Rehearsal Space Residency, 2023
Women of Zalongo Impresses the Audience at HB Playwrights Theatre in New York, by Eleni Sakellis, June 14th, 2023
GREEKS NEWS AGENDA ARTICLE APRIL 2023
New York City Development Opportunity
Women of Zalongo was invited to the HB Residency to workshop the play at HB Playwrights Theatre June 5-10th,2023 in New York City. 124 Bank St. NY,NY 10014
DEVELOPMENT PRODUCTION HISTORY
National Endowment of the Arts Grant, 2022
Women of Zalongo at California State University Fullerton, Clayes Performing Arts Center
March 3 – 12, 2023
The Jame D. Young Theatre
Women of Zalongo at Santa Monica Playhouse
March 18th, 19th, 2023
The above development productions were presented in collaboration with the Basil P. Caloyeras Center and under the auspices of the General Secretariat for Greeks Abroad and Public Diplomacy of the Ministry of Foreign Affairs, the Embassy of Greece in Washington, DC. and the Consulate General of Greece in Los Angeles.
RECOMMENDATION by BAPF, Literary Manager Heather Helinsky
Playwrights Foundation enthusiastically recommends this play, WOMEN OF ZALONGO, as a Semi-Finalist for the Bay Area Playwrights Festival 2020. We were moved by the quality of the writing and the relevant and compelling themes that spoke to the mission of our festival. It excelled in a competitive process of 735 plays submitted this year and rose to the top after a six month long process discussing its merits with both national and local Bay Area readers, and we hope it moves swiftly towards production. https://newplayexchange.org/plays/1059296/women-zalongo
---
For information about next steps contact: Literary Manager, Gina Layne at [email protected]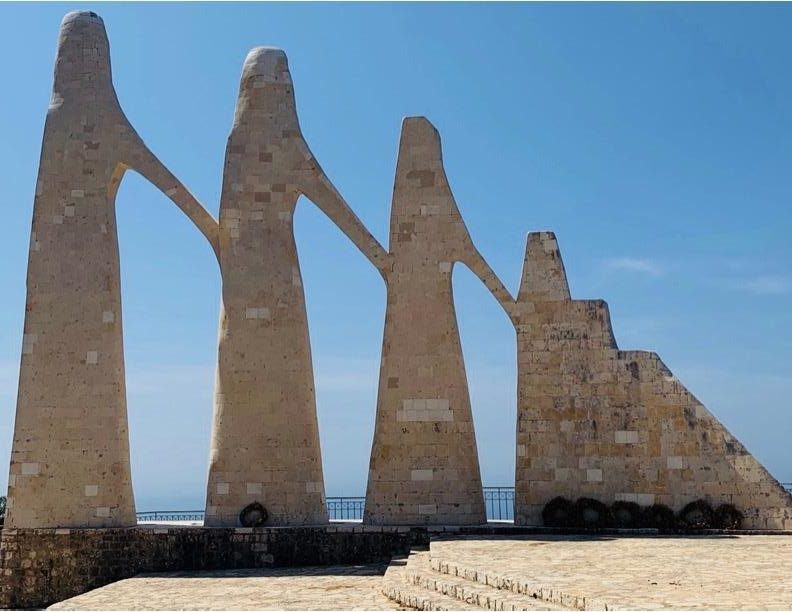 Synopsis
Each generation of women faces their proverbial cliff. "Do you jump, do you dodge it, do you retreat, or do you face what's chasing you and take the risk in hopes that your mother, sister, or friend will be there to soften the blow?" Set in a non-linear, classical Greek form, past and present intersect as Angie is rallied by her Yiayia (grandmother) Eleni's writing: "You never get the full story when people are still alive. I trust you will find this one day." Angie learns of her lineage to the ancestors who initiated one of the first acts of resistance in 1803, at the cliff in Epirus, Greece when the women refused to be enslaved by the Ottomans and jumped with their children from the cliff, choosing freedom or death (Dance of Zalongo). Some survived and passed down their story.
Presently, Angie cares for her declining mother Charis, who's short-term memory is fading but long-term memory surfaces, revealing decades of family secrets. Intrigued, Angie searches while her mother, Charis wants to bury the past and leave well enough alone. Yiayia Eleni's writing reveals her childhood when the Ottomans also occupied her Greek village in Constantinople during the First Balkan War (1912-1913), over 100 years after Dance of Zalongo.
The play vacillates between the early days of the First Balkan War (1912-1915) to present day. It requires a minimal, flexible set to flow from scene to scene fluidly. The play can be done with a cast of 8-10 women and 1 man with doubling. The ages of the women are :1 Female 60-80's, 4 Females 40-60's, 4 Female 20-30's, 1 Female (appearing) 10-16, and 1 Male 40-50's (two females and one male play multiple roles). The style and structure is a contemporary telling borrowing from classic Greek form and set against multiple time periods.
Inspiration
Women of Zalongo is a historical fiction. The ideas in the play were inspired by the playwright's Greek Grandmother's reflections about her childhood during the First Balkan War, 1912-1915 in Turkey, prior to her emigration. The dramatic events within the play are fictionalized, and inspired by history.
The historical framework begins with the inspiration from the heroic the women of western Greece, 1803. Refusing a life of enslavement the women chose to jump off the cliff with their children, seeking freedom in the afterlife. Some survived by falling upon their kin and lived to tell their story. The tragic event has been commemorated by the Dance of Zalongo, which was taught to Greek school children and the 42 foot high white stone sculpture, Monument of Zalongo, by George Zongolopoulos, 1961. This sacred site houses the massive monument at the top of the hill with a view of where the women jumped. Many painters also depicted the event throughout history. Lastly, the play is inspired by the ongoing fight for women's rights to choose and the ability to live free from oppression, abuse and violence. With this hope, it celebrates the contemporary women, immigrants from all cultures who carry on this legacy of heroism, every day.
Playwright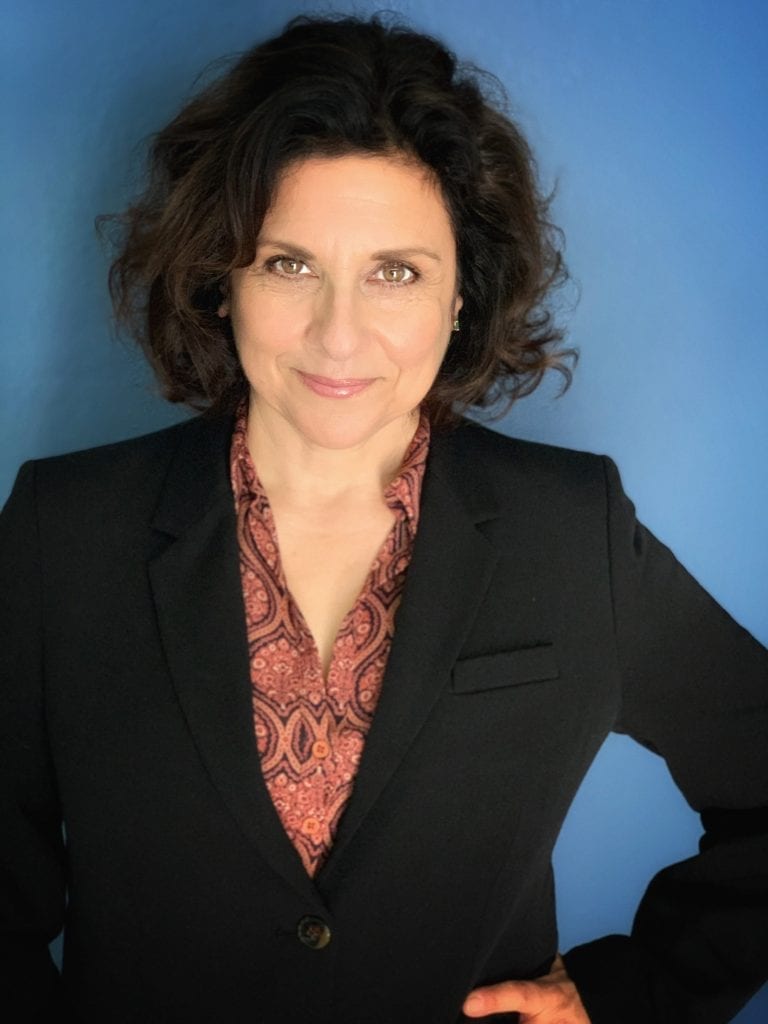 MARIA COMINIS (Playwright) lives, works and creates in Los Angeles and Orange County, California. She holds an MFA in Theatre and a professor of Acting at CSUF. She is an accomplished actor in both theatre and television and a published author. Television Credits include Hacks, New Girl, Desperate Housewives, All My Children, One Life to Live. Theatre Credits include: Bernarda Alba, The Diviners, The Sea Gull. Her publications include: Production Collaboration for the Theatre: Guiding Principles for Routledge, '22 and Rehearsing in the Zone for Kendall Hunt, '20. She is the recipient of multiple grants including the National Endowment of the Arts Grants for Arts Projects, '22, a semi-finalist in the Eugene O'Neil National Playwright's Conference (22) and Bay Area Playwright's Festival (20) for her play, Women of Zalongo as well as the recipient of multiple intramural and external grants. Theatrical and Commercial Representation: Minc Talent Agency. Literary Manager, Gina Layne at Progyny Talent and Management.
*This is a work of fiction. Names, characters, business, events and incidents are the products of the author's imagination. Any resemblance to actual persons, living or dead, or actual events is purely coincidental.