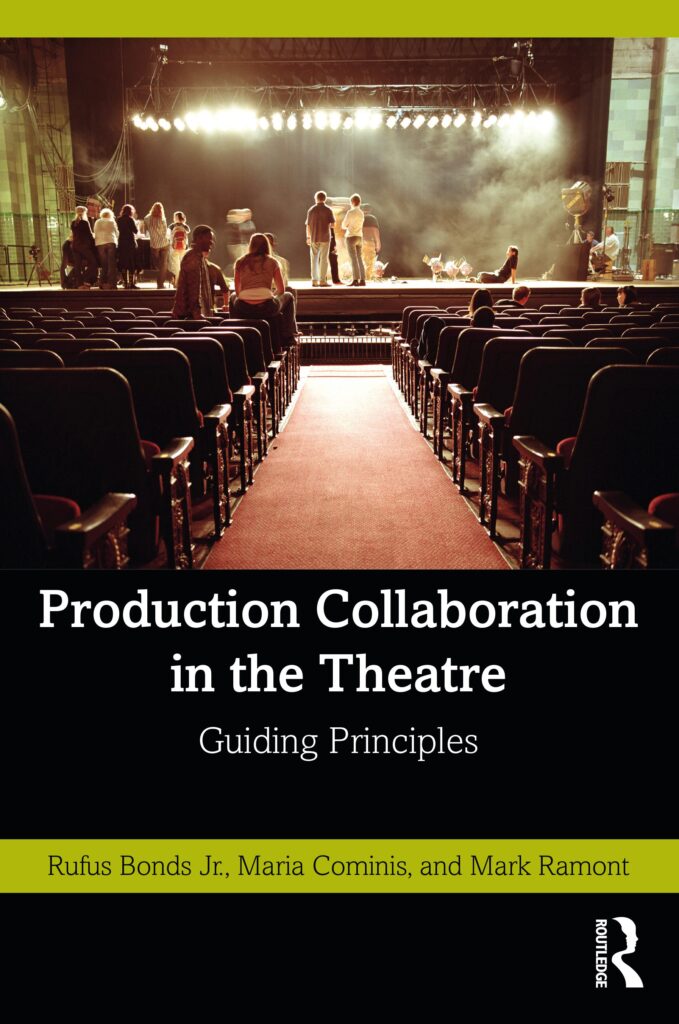 Production Collaboration in the Theatre:
Guiding Principles
2021, by Rufus Bonds Jr., Maria Cominis, Mark Ramont
Production Collaboration for the Theatre offers theatre faculty and students a practical approach to developing interpersonal skills necessary for a lifetime career in collaborating in the theatre. An ideal resource for actors, directors, designers and production teams, this book provides theatre artists in training with an opportunity to develop their collaborative style that will guide and support the longevity of a successful career.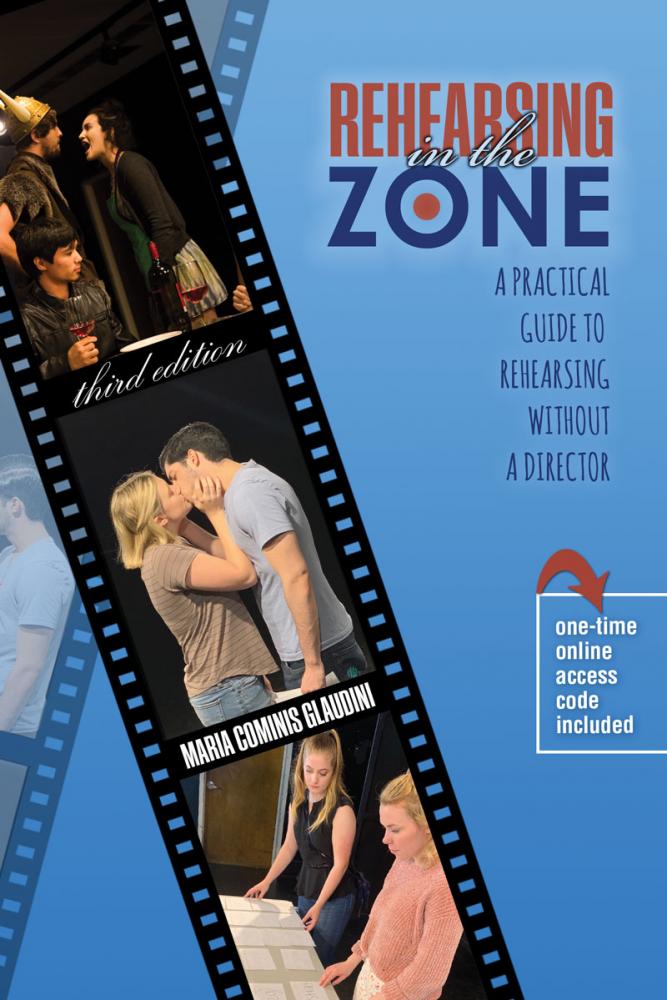 Rehearsing In The Zone:
A Practical Guide To Rehearsing Without A Director
2020, by Maria Cominis
Maria Cominis Glaudini's Rehearsing In The Zone is the actor's road map to independent rehearsal. Each Zone provides tools to prepare for rehearsal and goals to achieve in rehearsal. Partners will learn how to respectfully allow each other to explore their choices without judgment or contradiction and work collaboratively through specificity and concentration. Prepare, practice, and take ownership of your work.
Rehearsing in the Zone is an essential tome for any actor or acting teacher wishing to instill in their craft the highest rehearsal standards.

Hugh O'Gorman, Professor and Head of Performance at California State University Long Beach